2017-03-16
Football Trials 2017 - Poland, Pawłowice
FOOTBALL TRIALS 2017 - POLAND
For whom: Football players 16-23 years old
Organizers: Show-Skill.net - Łukasz Wróbel, Active World - Marcin Chodakowski and Soccer León Academy - Pablo Huerga and Inigo Albizuri
When: 24.07-28.07 = 5 dni testów ! = około 20 godzin treningów + sparingi !
Where: Pawłowice (town), Sportowa 14 street (Region: Śląsk - 50 km from Katowice, 120 km from Cracow)
Pitch: natural
Football scouts: During our football trials will be presented football scouts and managers from Poland and abroad
Poland:
- Ekstraklasa - Cracovia, Górnik Zabrze
- 1 liga: Ruch Chorzów
- 2 liga: GKS Jastrzębie
- 3 liga: LKS Unia Turza Śląska
- Amateur Leagues: LKS Studzionka
Spain:
- Segunda División – Real Valladolid
- JEP Sports Managment Agency
- Puente Castro
Protugal:
- Primeira Liga - Sporting Braga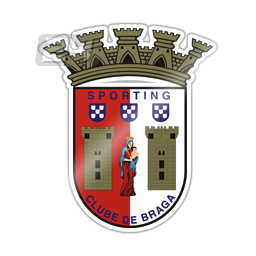 Germany:
- Bundesliga - VfL Wolfsburg
Czech Republic:
- 1 Liga (Premier League in Czech Rep.): MFK Karviná
(this list will be updated, stay tuned)
Football trials will be recorded:
Whole football trials will be recorded - everyday. All of football players who will attend our football trials
You can choose one of 4 options:
Only trials
Trials and accommodation
Trials and lunches
Trials, accommodation and full board (breakfast, lunch and dinner)
Trials: Together around 20 hours of trainings + friendly matches + special guest's lecures
Accommodation: Hotel Koniczynka in Pawłowice (5 nights)
Alimentation:
- breakfast as a buffet, no limits
- lunch: soup, main dish and dessert
- dinner: hot dish + cold platter (cheese, ham, vegetables etc.)
(more detailed menu will be available soon)
Remember that in option 3 you have only trials and lunch
WHAT PIRCE'S INCLUDE:
- 2x T-shirts
- 2x gaiters
- Shorts
- Special guest's lectures - people connected with football (for example mantal coach)
- Care of Polish-Spanish qualified staff
- Translator help - both on the pitch and beyond it - our translator speaks polish, spanish and english well
- Polish-Spanish-English dictionary with football phrases and the most important words
- Insurance
+ In option nr 2: accommodation in hotel Koniczynka
+ In option nr 3: trials and lunch everyday
+ In option nr 4: accomodation in hotel Koniczynka and full board (breakfast, lunch, dessert and dinner)
Additional attractions:
- lectures
- swimming pool
- sauna
(this list also will be updated)
Who will attend this event as well: Specials guests (whole list will be updated with all of details and topics)
Advantages:
You will be able to show your football skills to international football scouts and managers. This is huge opportunity. Already scouts from Poland, Spain, Portugal and Germany confirmed their present. You will also meet very interested people and gain priceless experience. You will also learn some polish and spanish. So you can check how you're gonna feel in international enviroment. Also you will gain some football knowledge which will help you in your football career. Priceless experience which will help you make a big step forward.
ABOUT ORGANIZERS
Soccer León Academy
Pablo Huerga and Inigo Albizuri. Football coaches with brilliand skills and enormous knowledge. They already organized football trials in Spain and USA. Now they are abour to organize it in Poland and very soon they plan to go to Asia. Very positive people with lots of knowledge and experience.
They both have connections in football clubs in north Spain. Even if nobody's come to watch our football trials you need to just show THEM YOUR football skills and you'll open lots of door and create huge amount of opportunities.
From the left: Roberto Mancini, Łukasz Wróbel, Pablo Huerga, Krzysiek Konopacki, Inigo Albizuri i Konrad Kuliszewski
Roberto Lorenzo
Physiotherapist and one of juvenile's teams in Real Valladolid. A man with knowledge as big as Mount Everest. He needs only 5 minutes exercises and he will get to know more about you than more coaches would be able after one hour observation. He's preparin special tasks and drills in order to watch everything he needs to know about you. He will know about you more about you just after warm up than you suppose he can.
Frome the left: Roberto Lorenzo i Łukasz Wróbel
Active World
Active World - Marcin Chodakowski. Man who has company with multidiscipline sport's sections: swimming, volleyball and now also football. Very wise and organized man.
Łukasz Wróbel
Cracovia scout, Show-Skill.net founder and The Professional Football Scout Association member. Completed football scout course in Manchester where tought him one of best in the world, Gerry Luczka and Dean Whitehouse – people connected with famous Manchester United. Passionate with football. He can talk about in for hours and share experiances. One of football coaches in UKS Orzeł Moszczenica football team in Jastrzębie-Zdrój
Od lewej: Roberto Mancini i Łukasz Wróbel
Who else?
Sergiu Grecu – JEP Sports Management Agency's scout. What is the difference betweend signing cotract with him than with football club? If you sign him, his company will look you for football club in Spain and also in different European countries. Huge advantage is that if they find you interested club, then you usually dont't have to pay for flights and accommodation. The will provide you everything. Your job will be just go for example to Spain and do trials again, but in already interested in you club. Remember - the sign only chosen ones.
From the left: Łukasz Wróbel and Sergiu Grecu
How's training sessions are goin to look like? 5 days = around 20 hours + friendly matches. During one day you will have 2 training sessions for 2 hours = 4 hours trainings every day. Trust me, you will not be tired as much as you think. That's special trining methods which are prepared to check your football skills and to avoid injuries. Also thanks to few tricks you will be recover quicker.
Training sessions will be at morning. In Poland summer is suppose to be hot. After training sessions you will have lunch. After that lecures with specialists, wellness or friendly match.
From the left: Roberto Lorenzo and Pablo Huerga
You will get 2 shirts, gaiters and shorts. Those 2 t-shirs will have different colours. This is important for training sessions. You will also get specual dictionary with Spanish and Polish phrases. We want you to feel confident on the pitch and with everyone who will be part of our event. Also remember that in the pitch will be available translator. He will help you everytime you need him. Just let him know you need help.
Football trials will be placed in Pawłowice. It's Śląsk region i south Poland close to Katowice and Cracow. If you need any information about buses from airports etc. Just feel free to contact us we will help you with pleasure.
We will train on natural pitch witch normally is GKS "Pniówek-74" Pawłowice stadium.
Hotel is placed very near the pitch. Around 1 minute with car or just 5 walking.
LAST FOOTBALL TRIALS IN SPAIN
Świetna przygoda, która na pewno na długo zostanie w mojej pamięci. Nie tylko Hiszpańska pogoda zrobila na mnie wrażenie. Pewne obawy były- nowe miejsce, język, zastanawialem sie jak to będzie wyglądało, jak to wszystko będzie zorganizowane. Wszelkie wątpliwosci zostały jednak szybko rozwiane. Organizatorzy okazali się bardzo sympatycznymi osobami z profesjonalnym podejściem do tematu. Na uwagę zasługuje bardzo pozytywne, wesołe nastawienie do życia Hiszpańskich ludzi. Organizatorzy w 100% zadbali o komfort zawodnikow. Niczego nie brakowało (wyżywienie, transport). Każdy z zawodników mógł się skupić w pełni na pokazaniu swoich możliwości! Z każdym dniem czułem się tam swobodniej i pewniej:) Zdecydowanie na plus okazała się forma testów. Dużo kontaktów z piłką, dużo gier, rozmaite ćwiczenia (wszystko z piłkami!). Z pewnością nie żałuję i cieszę się że mogłem w tym uczestniczyć!
Konrad Kuliszewski
To była moja jak narazie największa przygoda w mojej małej karierze piłkarsiej.Wszystko nam dopisywało pogoda , boisko oraz organizatorzy testów i poziom piłkarski.Zachwycili mnie ludzie z Hiszpanii nastawieniem na życie.Teraz mogę sie cieszyć zainteresowaniem agentów z Hiszpanii , a to wszystko dzięki Łukaszowi Wróblowi i Soccer León Acadamy Jestem pewien jednego, że nie żałuję
Krzysiek Konopacki
NUMBER OF PLACES WE HAVE: 30 - 9 (available)
PRICES
SPECIAL OFFER UNTIL 30 OF JUNE
Only trials - 175 EUR -

save 40 EUR

Trials i noclegi - 250 EUR -

save 30 EUR

Trials i obiady - 200 EUR -

save 30 EUR

Trials, accommodation and full board (breakfast, lunch, dessert, dinner) - 320 EUR - save

40 EUR
PRICES FROM 1 JULY:
Only trials - 215 EUR
Trials and accommodation - 280 EUR
Trials and lunch - 230 EUR
Trials, accommodation and full board (breakfast, lunch, dessert, dinner) - 360 EUR
IMPORTANT INFORMATION
You do not have to pay everything at once. Firs you will need to pay 50%, the other half you will pay later.
HOW DO I APPLY?
Send e-mail at showskilloffice@gmail.com with all of information below:
Topic: Football Trials Poland 2017
Content:
- name and surname
- date of birth
- current club
- division your playing currently
- your position on the pitch
- football trials option you want (1,2,3,4)
- your phone number
Applications will be accepted only correctly filled.
If more people apply, then priority will have people with account on Show-Skill.net - especially those with photos and videos.
PS: Remember, if you create your account via facebook, then you will have exactly same profile picture as on your facebook. You can change it later by going to Edit Profile section. If you wan to be considered as a professional football player- remember about this simple tip.
Facebook event below
---
---
OUR PARTNERS
---
---
Indietro